Aloha. We are Lansi and Serge – two smiling people, together in life & business and sharing common love for the sea, the wind and the sun.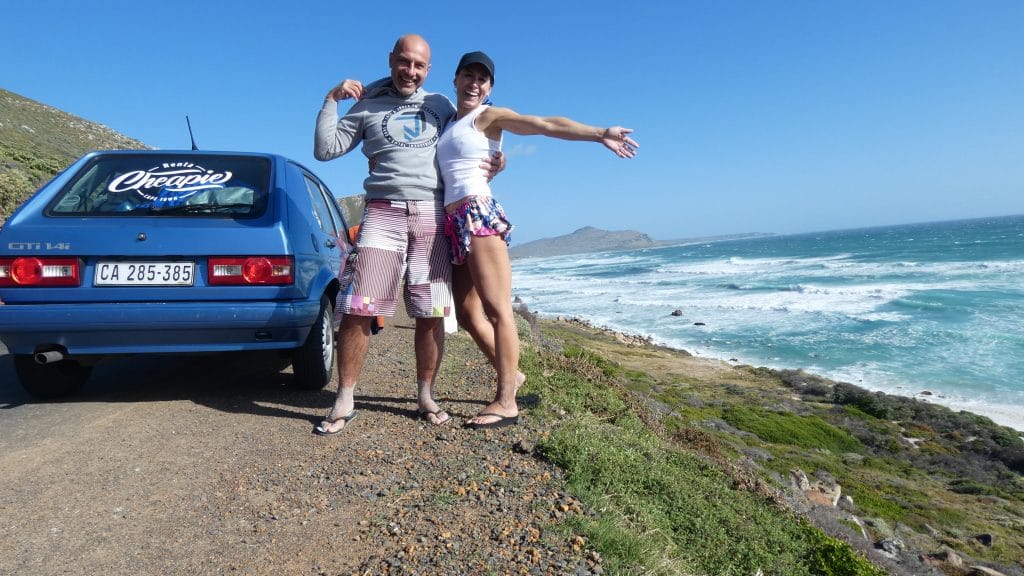 We set up ALOOPPA in 2016, driven by our desire to create wetsuits that charge with positive energy and bring bright emotions.
ALOOPPA concept is based on transforming the traditional wetsuit into a fashionable clothing tailored for people with individual style. Our brand distinctive features are bold color combinations, attractive design and possibility for production of custom and unique models.
All major stages related to the products creation – design, production, operations – are under our control. We have chosen this model to ensure high quality and at the same time be flexible to meet the needs of people who want something different from the mass market products.
We use high quality materials produced by well-known manufacturers in Germany, Italy and Taiwan. The wetsuits are sewn in our own atelier in Bulgaria, Europe. We utilize the neoprene patches that remain in production to sew bags, backpacks and other accessories in order to minimize our footprint and use scraps as a resource.
All newly developed models are tested personally by us or by other people who are passionate about water sports. Test sessions are conducted in different conditions and locations. So far, such ones have taken place on 4 continents – Europe, Asia, North America and Africa.
Surf in style with ALOOPPA ❤